BIO EUROPEEN - Les productions végétales et animales
Vous souhaitez connaître les règles bio de production et commercialisation pour les végétaux et les animaux ?
Detailled course reporting available
Full illimited access during one month
Expert's support online on demand
In a few words
PUBLIC CIBLE: l'ensemble des métiers concernés par les exigences de la réglementation bio : agriculteurs, éleveurs , conseillers techniques...
PRÉREQUIS: connaître les principes fondamentaux de l'agriculture biologique
BONUS:  l'inscription à ce parcours vous donne automatiquement accès au parcours intitulé: "BIO EUROPEEN - Les fondamentaux de l'agriculture biologique"
FINANCEMENT CPF (France) : ce parcours est éligible au Compte Personnel de Formation. Pour en bénéficier, rendez-vous sur le site officiel du CPF
Goals
Connaître les principes agronomiques de l'agriculture biologique
Appliquer les règles de production en agriculture biologique au sein de l'exploitation et de l'élevage
Développer un système de gestion documentaire liée à l'activité biologique
Connaître les règles de production et commercialisation
Appréhender les retours d'expérience des exploitants agricoles sur leur parcours
Trainer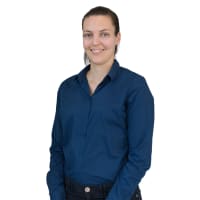 Marion GOULLET
Organic expert
Consultant and trainer for Organic european regulation and Food Safety & Quality 
Course modules - 4 h.
BIO EUROPEEN - Les productions végétales et animales
BIO UE - Productions végétales - Les exigences de la réglementation européenne
BIO UE - Productions animales (1/3) - Introduction à la réglementation
BIO UE - Productions animales (2/3) - Herbivores
BIO UE - Productions animales (3/3) - Monogastriques
BIO UE - En conversion vers le bio : paroles d'agriculteurs
BIO UE - Portraits d'éleveurs laitiers en conversion bio
BIO - Principes agronomiques et focus sur la fertilisation azotée
Another course that you might find interesting